Building the new paradigm
It has been sometime now that I wanted to start to write posts in English on "a" blog.
I am a bit of ashamed of the quality of my writing in the English "as a second language". So I have tried on Simon Pulman's blog (Transmythology) and it was actually quite interesting.
I met Simon in New York during my "think & do trip" about the transmedia "mythology" (ideas) and since then a lot is going on in the transmedia community.
The content here does give you clues of what I am cooking now as far as my work on transmedia creation. And soon, I will share more, I mean MORE, really, because you know what? I am making a "transmedia family"! (you can also read more in French on Owni : Transmedia Ready on OWNI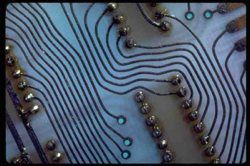 Clue : transmedia is an adjective !
Reminder : transmedia is not an entry in the dictionary

Paris/NYC January 2011 :